Hiking is one of the activities you must do while in Zermatt. If you have never been on a hike in Alps, then it is possible you might not know what to pack. Here are some things you should pack before going on a hike through gorgeous mountains.
At altitude of Zermatt, temperatures can get to about 30 degrees or 80 in Fahrenheit, in summer and even high in the mountains of 3000 meters, it can be pleasantly warm in the sun on a good windless day. Shorts can be a comfortable wear during these fine weathers but you should pack long pants if you're going to ascend to 3000 meters. The basic rule is, the higher you go the cooler the air becomes also the greater the contrast between full sun and shade temperatures, and the quicker the temperature can change from one extreme to the other. Therefore the higher you go, you need to be prepared for every events.
For any walk to altitudes of 2000 meters or above should include a waterproof and windproof jacket as a precaution. If you're planning a walk to 3000 meters, you definitely need a jacket since the temperature can drop 20 degrees in five minutes even in mid-summer. Combine that sudden drop of temperature with freezing rain and strong winds can cause hypothermia so you should be prepared. If you don't have gears, then you can just buy them in Zermatt. Shop sales and discounts are often available in April through May and October through November.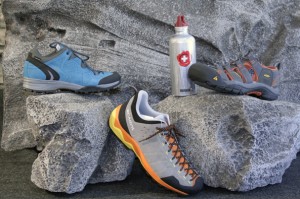 Shoes is also a very important item. You should always check the difficulty rate of the walk. If the walk is 1 or 2 stars, then you can accomplish it with a decent walking shoes. For 3 stars, you can try with your sneakers but a proper hiking shoes is probably needed. For 4 stars and 5 stars, you need a proper hiking shoes or boots with excellent grip, water resistant and ankle supported. Picking proper shoes is very important since you could easily sprain your ankle with those loose rocks on the mountains.
After you're ready with clothing, you should pack food and water. On any long walk, it is very important to keep yourself hydrated. The mountain air is very fresh and clean but can be very dry. The higher you go, the more you have to drink to avoid dehydration. Fresh drinking water is normally available for free at the climber's huts and you can get soft drinks at mountain restaurants. For foods, you can eat at the mountain restaurants or you can buy supplies at supermarkets or bakeries in Zermatt. Also Swiss chocolate can come in handy!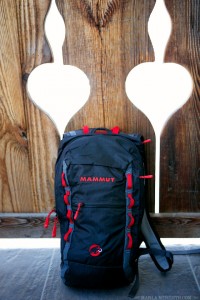 The last but not least backpacks. You should have at least a small backpack to carry your necessities. You should take sunglasses, sunscreen, sun hat if you're going on a long walk on a sunny day, gloves, and warm headgear. Also if you're planning to wear shorts, pack long pants!
After you're finished packing, you should check the weather forecast for any reports on the weather since weathers in mountains can change rapidly. Once you're all done, just have fun through the most beautiful scenery!