Zermatt is not only famous for skiing but also for mountaineering and hiking. Mountaineering and mountain climbing can indeed fill your senses with immense exhilaration, shoot up your adrenaline levels and make your heart thump hard with excitement. But for newbie adventurers yet to embark into this arena it is worthwhile to keep in mind a few things before you take the plunge to scale the mountainous heights.
For starters, it is important to know that mountaineering embraces a plethora of activities taken along a mountainous terrain and includes mountain climbing or rock climbing, hiking, ice climbing, orienting and even skiing. Mountaineering can involve scaling the whole mountain peak and thus requires a vast arsenal of skills. Whatever be the specific activity you have decided to complete, here are some basic things to remember prior to taking up the adventure:
Hone Basic Skills:
Reiterating what was just mentioned, mountaineering requires learning the fundamental skills of hiking, rock or ice climbing, glacier travel and camping to get started in the first place. You need to prepare yourself for backpacking adventures and also learn to put up tents and camps and get geared up for braving the cold weather faced during mountaineering adventures up to the summit of high altitudes. Although you need not be a master mountaineer, you need to have a firm grasp of the fundamentals such as how to belay, proper use of harnesses and ropes and the likes.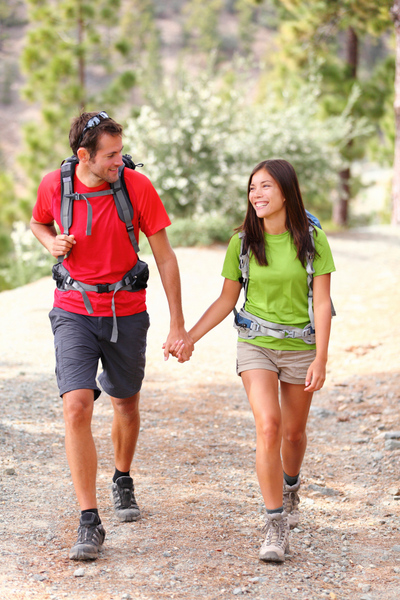 Get Your Gear:
Once you have taken care of the specific skills, you have to get equipped with the right gear. Get your hands on a harness which comes with sufficient webbing for a snug fit atop the layers of winter clothing, the right set of crampons, the 12-point ones being the recommended standard, and double boots with a softer bootie covered within a shell of hard plastic.
The Piolet Ice Ax with its gentle and curved pick is a compulsory tool to prevent falls and help you maintain stability when climbing steep cliffs. There are many sports shops around the village of Zermatt where you can rent or purchase this gear. If you do not where the shops are, try going on the main street or Bahnhofstrasse where there are many sports shops available.
Going on Trekking and Mountaineering Trails:
When you have gathered all necessary equipment and are determined to brave the mountains in all their opulent beauty and ruggedness, get ready to take on some trails around Zermatt such as Abenteuerweg, Direttissima, or if you're looking for a true challenge, even the Matterhorn can be tackled.
There are other easier and more relaxing summer hiking trails such as the 5-Seenweg trail, Edelweissweg, Natureweg and many more. Zermatt offers many trails at different difficulty levels, which are more appropriate for families with children. Go on a rigorous adventure with opportunities to come close to Mother Nature at her best and enjoy the magnificent views around Zermatt during the summer.