Are you ready to experience the amazing and one of the most popular hikes in Zermatt? The Walker's Haute Route or sometimes called the High Route, is a walking trail from Chamonix in France to Zermattin Switzerland which was first hiked by British climbers at the end of the 19th century. The walk is takes about  2 weeks give and take. The highest point reached by the standard route is 2987 meters and the height gain on the route is around 15200 meters.
This is a spectacular summer hike with the scenery of amazing 4000 meter peaks in the Alps. You can see the world of glaciers, snow capped peaks walking through the green alpine valleys covered in flower meadows and picture-book villages. It is by far the most amazing hike you can experience.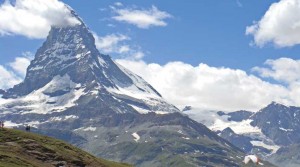 There are many routes to experience the Walker's Haute Route. You can make a reservation of the package which it usually includes foods, reserved hotel and or hut, experienced guide, and different routes depending on your skill and what you want to see. You can rest, get warmed up, eat delicious food and store the energy for next day's hike. You can also plan your own hike but be sure to have a map ready and don't forget to make a reservation at the hut or the hotel.
But basically the route passes through the center of both the French and Swiss Alps which has two distinct cultural regions with different languages and architectures. Depending on the route you will see the beautiful view of the Grand Combin and Mont Blanc.
The huts and refuges are usually open from mid-Jude until the first or second week in September. So don't forget to reserve a room or bed especially in the high season of mid July and mid August. The early season is probably the most quiet season and the most beautiful. But becareful since the old snow on the higher path could be dangerous so don't forget to take an ic-axe.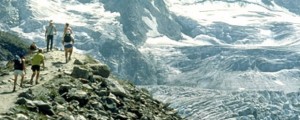 How fit do I need to be? You should be comfortable with hiking 25 kilometers a day and climbing 1000 meters per day. Acclimatisation takes 3 or 4 days, so start slowly until your body adjusts to having 25% less oxygen in the air. And make sure you have plenty of rest and energy since you will be hiking for days.
So if you want to see one of the most famous mountains in few days, this is the hike you don't want to miss. It isn't an easy hike and you will have to carry a lot of luggage but it is something you will remember for the rest of your life!