At Zermatt you can find flowers and grasses that are unique in the world. With the view of amazing mountains, you can see alpine flowers such as the famous Edelweiss, gentian and alpine rose.
There are also really rare botanicals in Zermatt such as snow wormwood, dwarf rampion, sweet clover, umbel pennycress. They are so unique that the specialists actually call them "endemites" or rare organisms that only grow and blossom in certain limited habitats. Zermatt has at least seven of these "endemites"! Here are some trails where you can see these "endemites" and experience the beautiful alpine flowers.

Botanischer Lehrpfad or Botanical Educational Trail starts from Zermatt(1,620m) and goes all the way to Trift(1,620m). The walk is about 3.5 kilometers taking about 2 hours and 10 minutes. The altitude difference is approximately 734 meters (highest point being 2,359m) and is only accessible from July to September. On this trail, there are local world of flowers explained on the boards along the trail. You can see numerous orchids such as Knabenkraut orchid which blooms in May through June. You can also see edelweiss, alpine aster and rare grasses. Follow the river upstream as far as the pasture, where the valley opens up and you will find yourself in another world! If you have trouble searching for edelweiss, just look for alpine aster which usually grows in the same area as the edelweiss.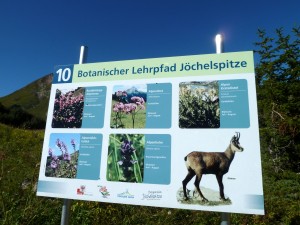 Edelweissweg or Edelweiss Trail starts from Zermatt to Alterhaupt or Pension Edelweiss to Trift to Hohbalmen then to Zmutt and back to Zermatt. This is a rather long walk and is about 18.8 kilometers and takes approximately 7 hours and 30 minutes. The altitude difference is about 1047 meters and is only accessible in June to October. This is a rather demanding hike so be sure you're fit for this hike. But you will not only see the gorgeous edelweiss but also spectacular view of the Matterhorn north face and Monte Rosa massif.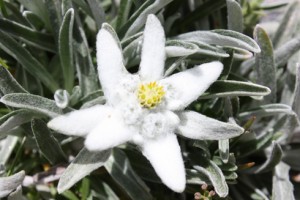 Blumenweg Trail or Flower Trail starts from Blauherd(2,580) to Sunnegga(2,290). It's an intermediate walk that is about 4.3 kilometers in length taking about an hour and 20 minutes. The altitude difference is about 363 meters (highest point being 2,580m). On this trail you will find several topic items which presents you the great variety of alpine flowers and their characteristics. Such as alpine bistort which explains that people used to think that this flower would help cows produce milk again after going dry. It's a rather rocky trail but relatively easy mostly with downhills. They have lots of widespread species and some of the rare flowers can be seen here.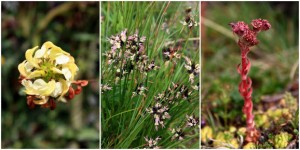 Enjoy walking through the gorgeous alpine flowers and discovering new information about them! These are the walks where you get the chance to see the magnificent alpine flowers up close. Have fun with the peaceful surroundings with beautiful nature!