Excursions into the mountains are popular with adults and children alike. Traveling with the mountain lifts is particularly attractive in Zermatt because they take you to the highest mountains in Europe. There are many adventurous activities to do in Zermatt with families. Families can go up the Matterhorn glacier paradise at 3883 meters which is the highest mountain lift station in Europe with an incomparable view like a dream of the Matterhorn panorama. And up there is where the adventure begins such as snow tubing. Those, who would rather have a rustic experience can head up to the alp dairy on Stafel or take a trip with the cog railway to Gornergrat. Depending on the lift, children can ride free up to 6 or 9. Here are some of wonderful activities high up in the mountains around Zermatt that you can enjoy with your family.
Furi Adventure World is the mountain world around the hamlet of Furi that offers families variety of games, fun and excitement. Here one can immerse oneself deep into the mountain world far away from the daily routines. This  place is the ideal place for day excursion. Furi is at 1867 meters which can easily be reached by lift or by foot. In the hamlet far above Zermatt, a wide variety of mountain adventures are scheduled such as grilling at the Dossen glacier garden. Or checking out the dizzying heights from the suspended bridge. The view of 90 meters down into the abyss is fascinating. Or a side trip into Gorner gorge is an excellent experience that will ring in the ears for some time to come. You can also take a glance into the Ricola herb garden near Blatten which reveals ingredients that are used to make famous bonbons.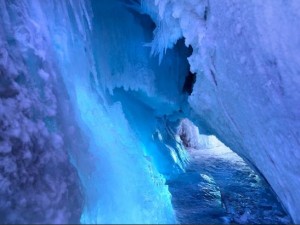 Glacier palace is absolutely an amazing place to experience and explore the inside of a glacier at 15 meters under the surface. Sparkling ice crystals and glittering ice sculptures enchant visitors to the glacier palace. A lift carries guests 15 meters below the surface of the glacier to a fairy tale palace deep under the perennial snows. An ice tunnel leads through the glacier to sites such as a glacier crevasse and an ice toboggan run. Cozy furs adorn ice benches, ice sculptures evoke the world of the ice fairytale. The ice sculptors regularly create new artworks so if you have been there once, you may see many new artworks that you didn't see before. Your children will have an excellent time here seeing the amazing glittering ice sculptures and ice tunnels.