Zermatt is on my list of mountain destinations to visit. Here are some of my suggestions for your travels to Zermatt:
Cogwheel train to Gornergrat – Gornergrat is the ridge that separates Zermatt from Monte Rosa and most of the large mountains surrounding the village. The cogwheel train, over 100 years old, is one of Zermatt's oldest attractions. The huge Gorner glacier spills down below you from Monte Rosa against a wide backdrop of dazzling white peaks
Hike to Hornli hut – The Hornli hut sits right up on the base of the Matterhorn – a sort of Matterhorn base camp – with great closeup views of the mountain and crowds of climbers hanging around the outdoor patio. Take the cablecar to Schwarzsee to start your hike. Because of the steepness, exposure and possibility of snow, this hike should only be done July-September. Non-hikers or off-season visitors can enjoy the views from the outdoor restaurant terrace at Schwarzsee.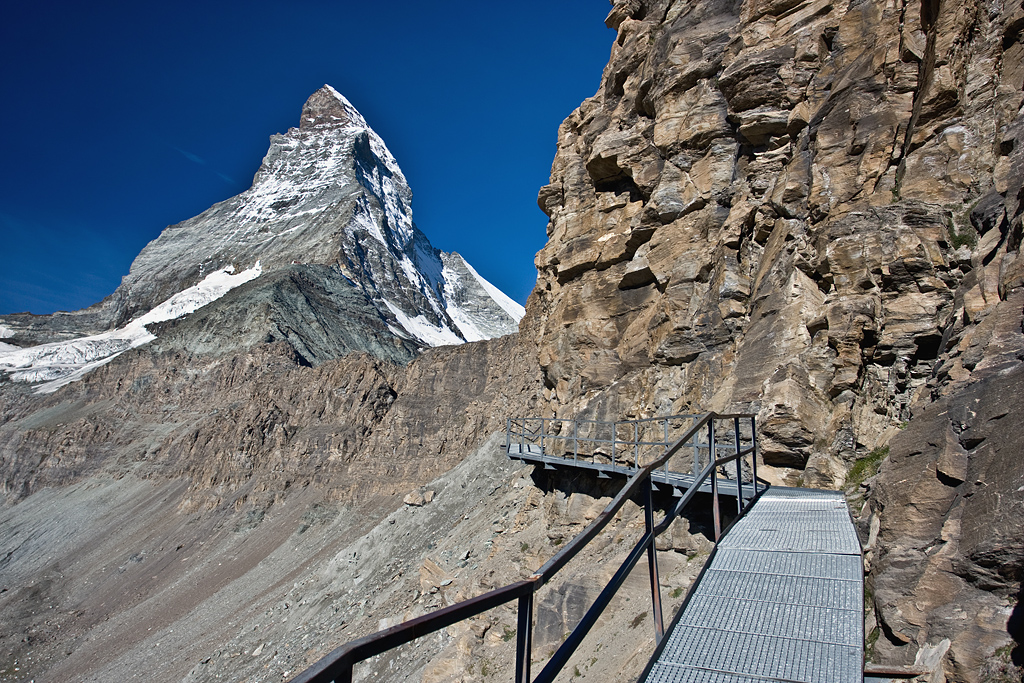 Visit Blatten and Zum See via the Gornerschlucht – Walk through town along the river to the Gornerschlucht – a narrow gorge carved into the nearby rocks. Zermatt has made this accessible by a rickety-looking (but safe) wooden walkway suspended in the gorge. Always powerful, on rainy days it can be extremely impressive
Winter or summer skiing – Zermatt is a great place to visit for winter skiing, with plenty of lifts to go along with a great backdrop. You can ski here in the summer too, on the glacier near the Italian border. If you've never been summer skiing, conditions aren't great – usually icy in the morning, slushy by noon – but it's still very fun.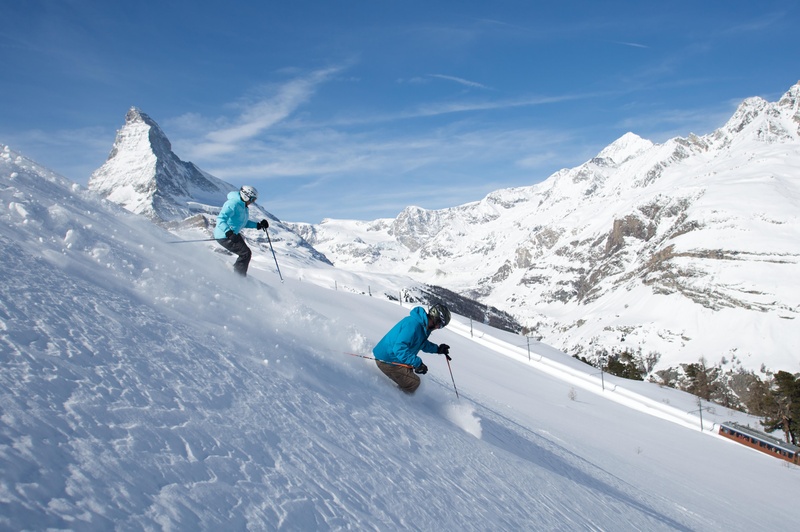 Breithorn climb – active types who aren't climbers can be one for a day and bag their first 4000-er. 4000 meters (a bit over 13,000 ft) is the magic number in Europe, and nowhere is it more accessible than in Zermatt. The alpine center offers daily guided climbs (with rope and crampons) that are both affordable and impressive. If you can walk up a ski slope, you can climb the Breithorn
Stay in a hut – Hornli hut is a great stop for those making the trek there. Schonbiel hut is a more out-of-the-way option. You can travel by train and cablecar to Blauherd (on the Rothorn lift), and walk there in about 30 minutes of relatively easy alpine walking. Combine it with a sunrise breakfast on the Rothorn.