Zermatt in Switzerland is a must for snow lovers. Reasons why it is such a delight are as follows.
Swiss trains
Train times and platforms are posted at the prompt baggage carousals, meaning that if you've arranged your train tickets in advance , you're out of the airport and on a direct service speeding towards the Alps in no time. From Visp, the final leg of the journey follows the path of the popular Glacier Express, taking in spectacular views of  glaciers.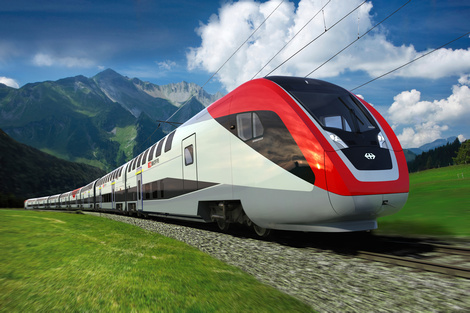 The Matterhorn
Perhaps the most demonstrative mountain in the Alps, the powerful Matterhorn seems to appear around every corner, reminding you of its central presence in the valley. At 4478m it's not the highest mountain in the world, or even in the Alps, but the importance of it's pyramid-shaped peak jutting skywards really does make it one of geology's more good.
Village life
It is really no surprise that Zermatt gets more visitors in the summer than the winter, when you've seen the visitors strolling the main strip, shopping and eating in between sporting activities. The central village area is continuously buzzing; hardcore climbers, tour groups, families and locals all faultlessly mingling amongst the charming chalets and classic belle époque hotels. Street musicians and al fresco dining gave the whole place an energetic atmosphere until late in the evening. The village is car free and pedestrian.
Glacier paradise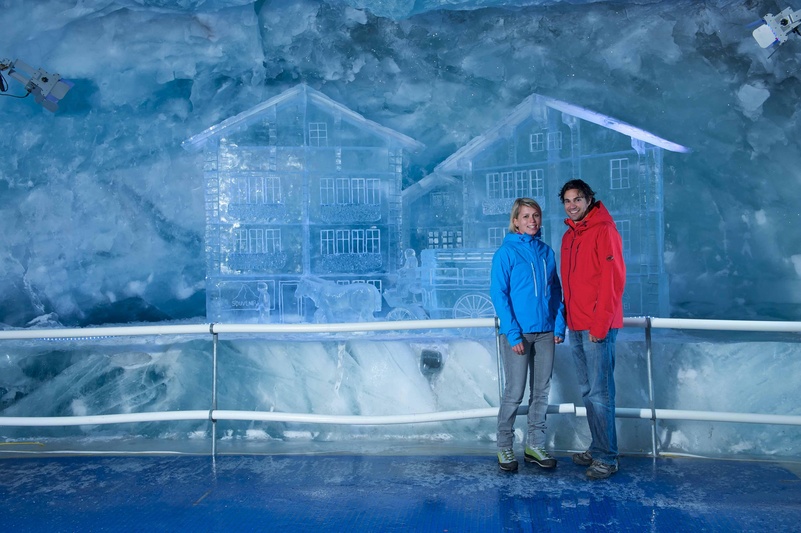 Europe's highest open air cog railway, the Gornergratbahn, goes its way up to a 3089m viewpoint, which serves up a mountainscape of 29 peaks over 4000m. It's one of the most glaciated zones in the Alps. Sightseers marvel at the area of ice, while scientists carefully study environmental impacts on this landscape, while across the glaciated valley floor hopeful mountaineers ascend the ice above Klein Matterhorn to bag their first 4000m peak. The snow-capped Breithorn is an practicable guided climb for any sensible fit person who wants to experience Zermatt's icier side during the summer.
Going downhill
You have to catch the lifts up to the 3883m Klein Matterhorn to experience skiing in the summer, however there are plenty of other ways to experience the slopes that have amused generations of British skiers in the winter months. There are 400km of marked hiking trails and over 100km of bike routes for all abilities. The hard thing is keeping your eyes on the trail and not being diverted by the astounding scenery around every corner. For mountain bikers there's even a serious freeride bike descent from Sunnegga.