Summary – In a mountainous region like Zermatt, what will one do but hike and trek? No, it isn't necessary that one go trekking all the time at Zermatt.
There are a million other things to do at Zermatt
One of the best things to do while anywhere at Zermatt would be to take in the view. Without doubt, the best view is offered by the Matterhorn peak. However, the Matterhorn glacier paradise is no less. It ought to be called a paradise for some reason. What will a glacier at an altitude of more than 3,000 metres look like? Isn't it something to wonder about?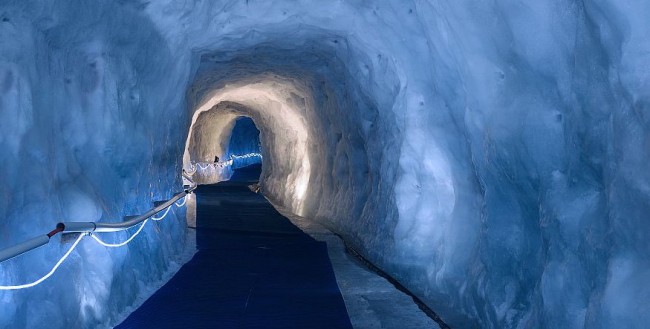 The Cable Car Journey
Well, there is no longer a need to wonder because Zermatt gives you a full account. In order to get to this glacier, you will have to get on a cable car. The cable car will take you to a beautiful and breathtaking view at the highest ever sightseeing point in the whole of Europe. Yes, you heard it right; the Matterhorn glacier paradise is the highest sightseeing point in entire Europe. This is one of the best journeys one can take and one will have a jolly good time both in the cable car as well as on the mountain top. Most cable cars carry around a maximum of 8 passengers in them. The base of the cable car is obviously at Zermatt. The view from the cable car is as delightful.
The Other and the Highest Cableway in Europe
One can see meadows and lakes all around from the cable car and it is lovely. One can board the cable car from Furi station and then go further ahead. From Furi one has to go to Trockener Steg in order to get to the cable way for the glacier. The cable way is the highest in all of Europe and it will take you to the Matterhorn glacier paradise in a little more than half an hour. Each and every journey is well worth it because it provides a wonderful and delightful view. It is an enjoyable experience to travel in both the cable cars and then get to the Matterhorn glacier paradise.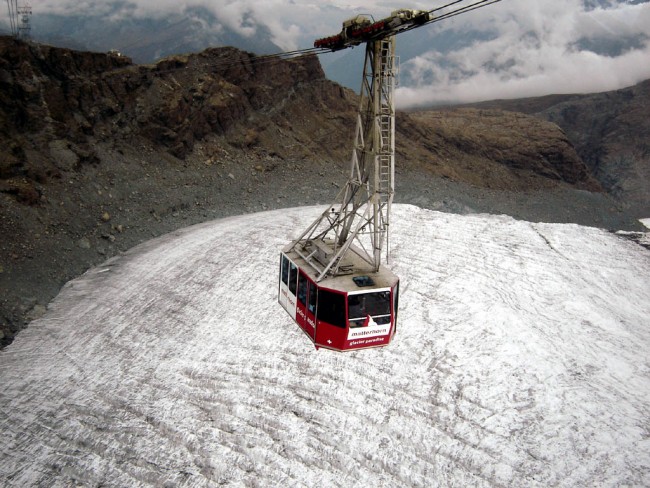 There is more to the Journey
No, this isn't the end of the journey. There is still more excitement and you ought to be raring to go. For, right here, you will find a lift that has been encrusted into a rock. The rock embedded lift will take you up, up and above where everyone gathers for sightseeing. The platform is the highest sightseeing platform in whole of Europe.
In order to get there, you will have to climb a few steps after getting off from the lift and bingo! Since it is high up, you have to be very slow and light on your feet because of the weather as well as the altitude.