Summary – The article is about the beautiful Leisee Lake near the village of Zermatt and the numerous other attractions that surround it.
There are a large number of small attractions in and around Zermatt. The place is full of surprises. Not only are you going to like this place but you are also going to enjoy each and every bit of it. The place is mountainous, historical and traditional.
The Place has a Lake
Well, that is not all! The place has abundant of other things around to see and look. For instance, the lake of Leisee is one such attraction. You are going to enjoy your time at this particular lake and are going to love it to the core. It isn't everyday that one comes across a small village with a lake. Hence, take in the beauty of Zermatt for all you want.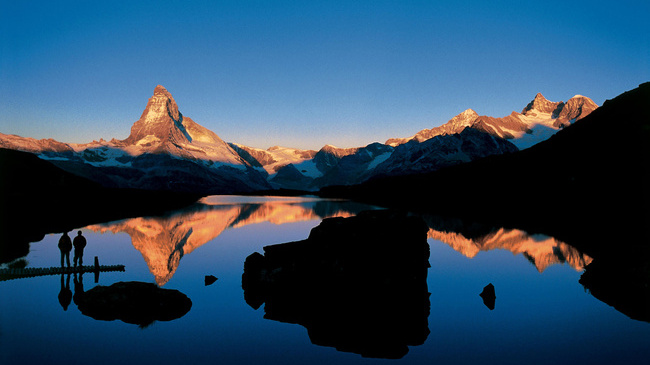 Tourists and Locals Both Flock this Place
The lake is not just a delight for the tourists but also for the locals. Anyone, who needs a break and a little bit of relaxation, simply heads to the lake for the same; the lake is Zermatt's beach spot. Everyone simply comes about for whiling away their time here. Loners, couples, families, children, group of friend, all kinds of people are found on the lake. However, the lake is not just a mere simple lake. It has a large number of attractions around it and hence, it becomes all the more attractive. Every child has dreamt of a playground with a lake nearby. Well, Zermatt very happily grants your wish.
There is a Lot to do at the Lake
Yes, there is a playground near Lake Leisee for the kids to enjoy. Moreover, it keeps them away from the risk of drowning in the lake. There are other million attractions such as areas for barbecue, numerous spots for picnicking, and a raft and of course, a view of the infamous (not anymore) Matterhorn. The entire lake stretches for about more than 2,000 metres and hence, there is ample space for everyone to have a good time. The locals and the tourists alike, flock this place quite often. It gives peace and calm to anyone who cares to visit.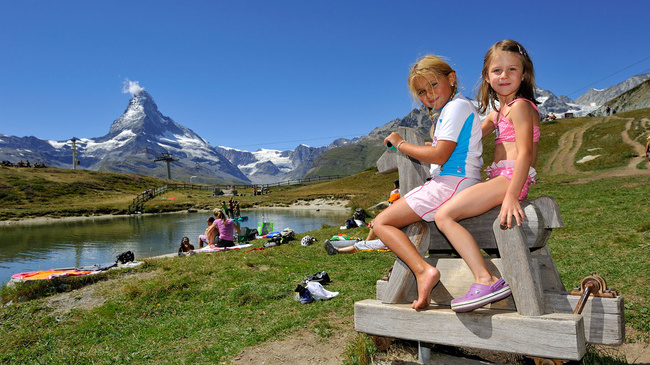 Enjoy Yourself
The barbecue areas make for a nice party venue and hence, those who come in large groups can make the most of this area. However, if you are with your family then nothing could be better than a picnic spot. The play raft is extremely exciting and adds to the local flavour and the village feel of the place. Moreover, if you would like some solitude, you can sit by yourself and take in the view of the lake and the Matterhorn.
Thus, make the best of the lake and have a good time out there with the view, the flora and fauna and the numerous activities.