The sports and leisure area or Sport-und Freizeitarena in the center of Zermatt offers a wide range of options for different sports. The sports facilities promise a variety of attractions both in summer and winter. Tennis enthusiasts can enjoy games on the four artificial grass courts as an alternative to summer outdoor activities in Zermatt's mountains. This place really offers variety of sports for visitors. You can play beach volleyball, tennis, and basketball. There is also a skate park for those who love to skate. If you have children, there is a mini Matterhorn to climb allowing your children to have an exciting time. This place also has a site of celebrations for Swiss National Day which occurs on August 1st and is a location for Folklore Festival which usually occurs in mid-August. If you want to have a little break from skiing but want to move your body, this place is excellent since they offer many sports for you to enjoy. You can play a little one-on-one with your friends playing basketball or play tennis with your family.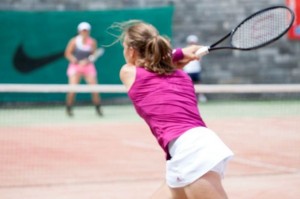 For tennis enthusiasts, there are many other tennis courts around Zermatt. You can play at Tennishalle Zermatt where they have tennis balls and rackets available. Tennisplatz Camping Alphubel Tasch also has a great place to play tennis and also Tennis court Best Western Alpen Resort has two outdoor courts, one sand court and one silica court. Some hotels have tennis courts too so if you love tennis and planning to play an exciting game while in Zermatt you can check which hotel has a tennis court.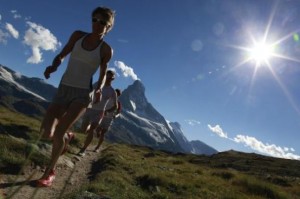 Jogging and Trailrunning is also a popular sports in Zermatt. There are many different courses and some tournaments you can enroll while in Zermatt if you love to run. With the beautiful alpine air, surrounded by magnificent alpine mountains, jogging and trailrunning is a great stress relief sports. There are Matterhorn Ultraks Trails, Taschalpauf, Vita Parcours Randa, Vita Parcours Zermatt and Zermatt Matterhorn. With wonderful and thrilling mountain trails with great ascent and descent, you can really train your body jogging and running. You can enjoy the magnificent views of many alpine mountains while you're running and also many alpine flowers that bloom during summer. You can wake up early in the morning before everyone wakes up for a wonderful refreshing run around Zermatt to start your day. Of course if you just love to run and want to run as an activity, these courses offers magnificent trails for runners who are experienced and for tough athletes who wants to push their limits.