Swiss National Holiday is one of the best events in Zermatt on August 1st. Celebrations for the Swiss National Holiday aren't forgotten here. It is celebrated in traditional style in the three communities, Zermatt, Tasch and Randa where local clubs show off their skills. The culminating point of the celebration in Zermatt has to be the large firework display around 10 p.m. You can enjoy the parades, music, street food and markets. It is one of the popular events in Zermatt and if you're planning to go to Zermatt on summer vacation, this is one of the event you don't want to miss. You can hear the traditional Swiss music with parades and Swiss foods. And to top that wonderful excitement, there is a gorgeous firework in the end.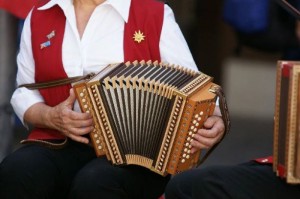 Another popular events is Zermatt is the Folklore Festival that occurs on August 8th to August 10th. Every year on the second weekend of August, Zermatt is overrun by Swiss Folklore groups from all over the country. The highlights of the Folklore Festival is the main parade through town with 50 different folklore groups with more than 1200 dancers, yoddlers and musicians. After the parade the folklore groups perform at the fairgrounds and at the church square. Food and drinks as well as entertainment for the children is provided. Spend an unforgettable day at the foot of the Matterhorn with music, dance and lots of good fun.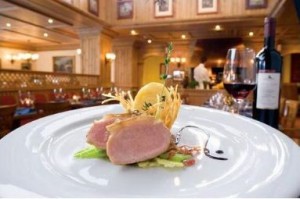 Swiss Food Festival at Zermatt on August 8th through August 10th is an amazing event. You can enjoy delicious Swiss dining with fulinary chalets along the Bahnhofstrasse offering and informing about regional products. The specialties of the Herens beef, prepared at the place of the church, spread a lovely delicious fragrance. On Sunday August 10th, breakfast is served in the Matterhorn Express while you watch the sun rise.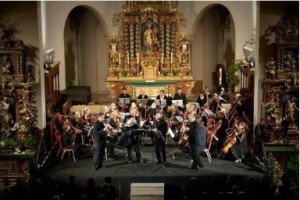 On September 5th through September 21st, there is Zermatt Festival. For some years now, the autumn in Zermatt has not only been marked by the bright colors of nature but also by the Zermatt Festival with the Classics and Art Festival with the soloist and ensembles of the Berlin Philharmonic. An academy and artistic performances with audience participation at magical open air locations around the village provide the hikers who particularly like to visit Zermatt during this season of the year with an opportunity to appreciate high art. World class musicians were never so close, and concerts are held up to altitude of 2222 meters.
With many more events coming up, planning your vacation this summer will become more fun. Either running a marathon, playing golf or experiencing the traditional side of Swiss and Zermatt, it will be one of the best summer vaccation at Zermatt.