13th Zermatt Marathon that occurs on July 5th is one of the popular marathons in Zermatt. It is a marathon from St.Niklaus at 1116 meters to Riffelberg at 2582 meters. The course covers 42,195 meters and conquers over 1900 meters altitude. For the toughest athletes, there is the "ultra" distance which adds 3.4 kilometers and 514 meters of altitude. You can either watch athletes run through Zermatt or if you are an athlete and love to run, you can join the marathon! This marathon finishes on the Gornergrat on 3089 meters. For the marathon, ultra marathon, marathon relay and half marathon alike, the number of places is always limited. It's therefore advisable to register early. The half marathon from Zermatt up the Riffelberg is also highly popular. For people who are supporting runners or family members of runners, there is an entertainment and fair style atmosphere on the Bahnhofplatz by Zermatt station.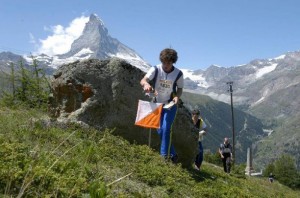 The Swiss Orienteering Week is an international multi-day orienteering event that combines holiday, sport and hint of adventure. Founded in 1996, the Swiss O Week stands for top quality orienteering coupled with a wide range of tourist attractions, interesting culture and atmospheric social events. This unique events take place from July 19th to July 26th.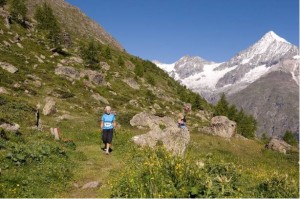 31st Taschalp-run and Alpine Celebration starts in Tasch and your destination and aim is to reach the Taschalp ASAP. The stretch is 7.64 kilometers long and participants have a total of 780 meters to ascend in the categories Runners, Folks-Runners and Nordic Walking. The traditional Alplerfest along with Holy Mass, canteen-style catering and musical entertainment is naturally also part of the program. It is a healthy enjoyment and a breath of fresh air in the framework of an event that introduces guests and participants to the natural beauty and culture of this delightful region.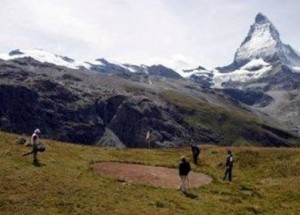 If you like golf, then there is Matterhorn Eagle Cup on July 26th. This tournament doesn't take place on a normal golf course, but in the Alpine landscape, in the midst of natural surroundings, between Rotenboden and Riffelberg in the Gornergrat area at between 2800 and 2500 meters above sea level. The 9-hole course fits perfectly into the Alpine landscape. The Matterhorn is always in view and the play is in the original Scottish style without fairways or perfectly mown greens. Instead there are any amount of obstacles such as rocks, cliffs, unevenness in the grassy area and also marmots. But with the obstacles makes the game more interesting. If you love to watch or even play golf, you can't miss this event.