Without a doubt, Zermatt is one of the best place you can visit all year allowing you to ski 365 days! But before visiting Zermatt, it may be wise to know a little about the seasons in Zermatt. Depending on seasons, some places may be closed or crowded so if you already have a specific thing or place you want to do or go, you should check which season you want to go.
The High Season in Zermatt is usually during Christmas through New Year's. This is one of the most popular season in Zermatt. With Christmas spirits, Zermatt is especially beautiful during this season but because it is the high season, it is also expensive. But if you want to spend your Christmas and New Year's on the beautiful glacier viewing the gorgeous and magnificent Matterhorn, this is the season for you! The ski pistes, attractions, and hotels are all open during this season. Also during High Season, most hotels have special accommodations and premium specials for Christmas. But since it is winter, some hiking trails may be closed and you definitely can't go swimming in the alpine lakes. Also if you're interested in the alpine wildlife, well, most animals are hibernating during winter so there is little to no chance to see them. Also because it is one of the most popular seasons in Zermatt, it is rather crowded so if you plan to go there during this season, you should make a reservation well in advance.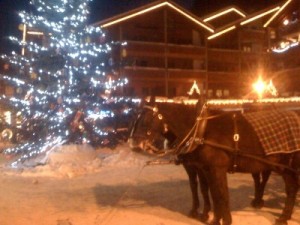 After the High Season comes Low Season. Immediately following Easter Sunday, most tourists clears out of Zermatt making Zermatt uncrowded. If you want to ski without the crowd, then this is the season for you. The prices go down and the slopes are free of crowd. But you should know that since it is the Low Season, many hotels and lifts do close during this season. Some places are open all year but Zermatt goes in to a small hibernation during this season.
Awakening from hibernation comes summer which is another peak season. Rooms become hard to book in July and August since this is the season when most people have summer vacations. Also July to September is the best season to climb the Matterhorn so Zermatt becomes crowded with people who wants to challenge the magnificent alpine mountain. But if you want to ski or snowboard in summer, Zermatt is it! Keep in mind that the lifts are only open until 2 pm in midsummer and later in the day, snows may become wet and heavy to ski. But Zermatt is  one of the few places you can actually ski during this season. Also since it is nice and warm, you can swim in the beautiful alpine lakes or go hiking in the fresh mountains viewing the alpine wildlife waking up from winter.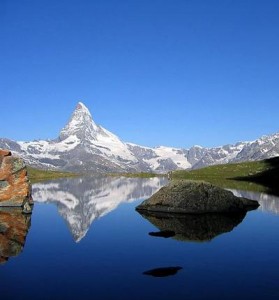 During May and June may be one of Zermatt's beautiful season. There are still few patches of snow in the lower elevations and wildflowers adds splashes of colors to the valley. September is generally an excellent time for hiking with daytime going high up to average of 60 degrees. The crowd free and lodges or hotels with more readily available are during May and October. The weather is more unpredictable but you can enjoy the streets of Main streets without bumping into crowds or giving up to go into a restaurant because it is too crowded.
Zermatt has different faces depending on different seasons allowing visitors to enjoy different things each time they visit. Just plan ahead on what you really want to do in Zermatt and you will definitely have the time of your life!