Romance you can enjoy, but also for the great moments in life. There are twelve chapels and two village churches near Zermatt which are places for quiet contemplation. Also, the mountains have many romantic areas. Whether in the Winkelmatten chapel on Gornergrat, or in the English church or in the Mauritius church, the religious life of Zermatt is varied. These would be places for a romantic proposal or to tie the knot. And in Tasch or Randa, beautiful churches and tucked-away chapels also await discovery. And depending on the light, the mountain world can be pure romance as well.
Sunrise and sunset trips are one of the most romantic places to tie the knot or have a romantic morning and or evening. With the beautiful changing colors of the sky and the magnificent Matterhorn in view, there will be pure love in the air. You can share a blanket to cuddle together or have a very romantic breakfast or dinner on this sunrise or sunset trips.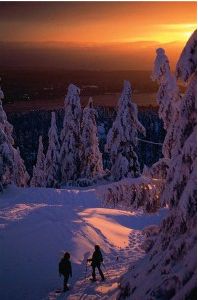 Walking around the village is another romantic ideas. Since there are so many churches and chapels around Zermatt, you can find a perfect place to stop for a romantic time together. Some places are so secluded from the village with a fairytale like trails allowing you to find the perfect timing and place for the big proposal. Helicopter tours is another very romantic activity you can do. High up in the air with the thrill and the magnificent views of the alpine mountain, this is something you want to experience with your loved one.
If you want something more there is something special in Zermatt. Lumorama is a blue point of light that shines on the mountain stations above Zermatt after sunset. With a telephone call, the colors of these points can be changed! After sunset and until sunrise, the colors of the three lights on the Zermatt horizon can be changed. The lights can be seen from the village towards Schwarzsee, Trockner Steg and Rothorn. You can choose your favorite colors or whatever colors you think will help with your romantic evening! With the beautiful lighting and the magnificent views of the village and the mountains, this will make your evening one of the unforgettably romantic night of your life.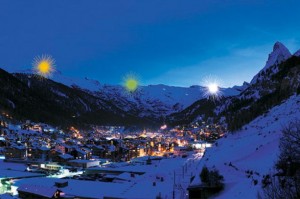 Either with the romantic sunrise, sunset, chapel, walk or dining, Zermatt really has everything for the wonderful couple. You can have a gorgeous picnic by the lake on your hike or go to a spa in one of the hotels or simply go on a Nordic walk around Zermatt for a romantic day. During summer, there will be beautiful alpine floras making the scene very romantic and in winter there are snows allowing the walk around the village looking like a scene from the fairy tale. Whichever season, Zermatt can make it romantic for you and your loved one.