As a family, one wants to go on holiday with as little luggage as possible. For this, the rental services are just the right thing. And if you're traveling with a child and want a babysitter or a day-care center, you can also find that here at Zermatt.
Alpine Nanny has ten years of alpine knowledge of little ones and can put together fun filled week of exploring what Zermatt has to offer, and for those who are not so active, they can find some fun and creative activities indoors and out. You can choose how you would like your child's care to be planned out, or they can decide the most suitable range of activities for the week, or days that you want for them to take care of your children. If you want an extra hand on those ski school mornings so you can get ready for your ski time while they take care of your children, or if you want a fancy evening out for dinner at one of Zermatt's wonderful restaurants, go shopping or go on a nice relaxing spa, the babysitter is available. Some hotels offer a nice babysitting service and KidActive has wonderful babysitting and ski school service at Zermatt.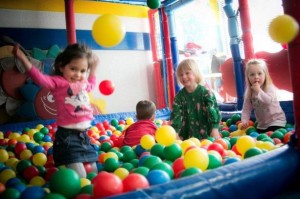 Kinderparadies offers a service where your children can have the same holiday that you yourself is hoping to enjoy in a safe and fun environment. During winter, it is open 7 days a week and offer a full service kindergarten with half day and full day supervision. During the school holidays or during summer, they offer full summer program. Zermatt also has Liliane Munger, Snowly snow club, and Kids Pass where parents can safely place their children at care of professional while parents go shopping or skiing without worrying about their children.
Kinderparadies has over 300 meter square of indoor children's play area, where they turn an ordinary day into a special day. This is an ideal play area for children from 3 months until 7 years. Their nursery school teachers take care of your children very personally and are happy to provide them with fun filled animation. They are a full service nursery with half day and full day options as well as hourly options during the summer months. They try their best to make the children's holiday in Zermatt rewarding experience.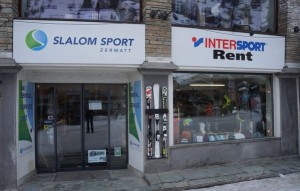 If you have a baby traveling with you, you do not necessarily want to take your own pram or baby carriage when traveling. It is worthwhile renting the right one once you get to Zermatt. You can rent the pram or baby carriage at Azzurra Sport, Bayard Zermatt, Julen Sport, Roc Sport, Slalom Sport, and Slalom Sport Filiale. If you do not know where they are just ask your hotel and they will tell you which is the most close by place to rent your baby carriage.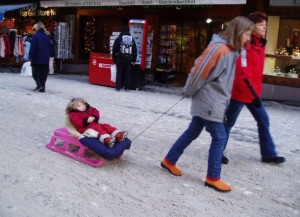 Sledging in the snow high above Zermatt, playfully is one of the most popular activities for children. They can enjoy the really fast sledge ride or parents can pull them while on a hiking trail for them to have fun on the sledge. This is fun for the entire family and children would definitely have fun. You can rent these wonderfully fun rides at most of the sports shop at Zermatt. Traveling with a small child or baby can be hard but Zermatt is family friendly area where both parents and children can have the time of their life.