Le Petit Village at Murini has an amazing view from the edge of the forest by the Murini lane which is the perfect photographic point. The village of Zermatt stretches out below, framed by wooden barns, with at the foot of the mountain the amazing Matterhorn stands. From 2004, a new quarter called Le Petit Village grew up west of the Murini lane, adjacent to the Ried district on the north-eastern edge of Zermatt. The chalets of Le Petit Village all have garlands of lights hanging from their roof gables, producing a scene on winter nights that seems to have come straight from a fairy tale. About 100 meters south-east of the chalets, the footpath linking the Wiesti-Strasse road with the Riedweg path leads along Murini. From the edge of the forest, visitors can enjoy a clear view over the village and up to the Matterhorn. Photographers can take an amazing picture of the Matterhorn with village in foreground and also on sunrise, the Matterhorn shows beautiful colors and at twilight the stars and the beautiful lights of the chalets adds beauty to the picture.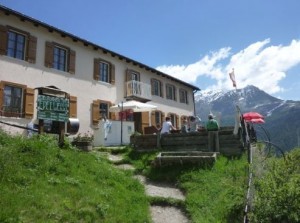 Restaurant Edelweiss is a small guest house with a handful of rooms and restaurants all with the beautiful view of the village of Zermatt. This area is only accessible by foot and it is about an hour walk from Zermatt with steep climb but it is all worth it. Photographers and visitors can enjoy the beautiful hike up the restaurant and once they get there, they can enjoy a wonderful meal on the restaurant terrace with is like a balcony and then take a magnificent photograph of the alpine mountains and the beautiful green pastures that surround the restaurant. Depending on season, visitors may get a chance to see the rare alpine flower Edelweiss blooming around the pastures, which makes it even the best opportunity for photographs.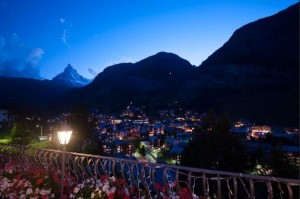 At Reidweg photographers have the finest setting for photographing the Matterhorn at its best shortly before nightfall. The terrace offers the ideal view as the Matterhorn bids good night to the village. Taking a picture of the Matterhorn at nightfall is not always easy since the cable cars stop running and in winter, especially, it is very cold. But here, photography enthusiasts wait on the terrace, wrapped in warm blankest for the perfect moment to take one of the breathtaking pictures of the Matterhorn. Photographers can include a couple of larches at the edge of the frame to add a little taste to the picture or during an event such as Swiss National Day or New Year's Eve, it is an excellent spot to take a picture of the Matterhorn with the fireworks. With the deep blue sky with the fading sunlight in the background and the village lights lighting up at the bottom, this place is the perfect spot to take a beautiful photograph that can easily become a post card quality.