Europahutte is a beautiful wooden mountain hut situated above Randa, in the heart of a larch forest. The beautiful panorama makes the 2 hour ascent from Randa more than worthwhile. This wonderful mountain hut's culinary specialties are fondu, raclette, cheese and both Swiss and Valais specialties. They offer 40 seats outside for guests to enjoy their delicious meal with the magnificent views of the alpine mountain surrounded by fresh larch forests. The hike up Randa is rather long and hard but knowing that you'll enjoy a wonderful and peaceful lunch at this cozy hut is something you don't want to miss.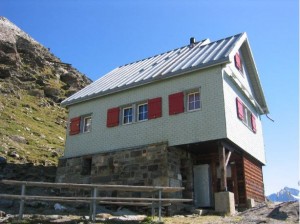 Weisshornhutte is the starting point for the ascent of the Weisshorn. Therefore there are many mountaineers and hikers who stop by here for a rest or meal before their ascent. The hut offers a gorgeous panoramic views of 19 peaks of over 4000 meter high in the Valais Alps. This comfortable white mountain restaurant offers delicious Swiss specialties. If you're planning to hike up Weisshorn, then this is the place you should stop by before the big hike up.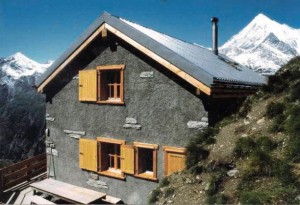 Kinhutte is located at the height of 2584 meters surrounded by the 4000 meter peaks of the Mischabel Group. High above the Wildkin at the foot of the Grabenhorn, the hut is located at the center of impressive three and four thousand meter peaks such as Tasch and Kinhorn, Leiterspitze, Zermatter Breithorn, Matterhorn, Gabelhorn, Wellenkuppe, Schali, Weiss and Bishorn. The hut serves a starting point for high altitude mountain tours and hikes. The offer delicious Swiss specialties and there are 12 seats outside for visitors to eat and enjoy the magnificent views of the 4000 meter peaks.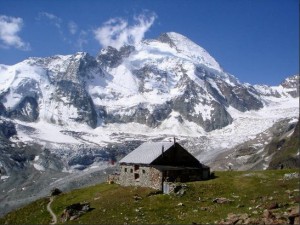 Schonbielhutte located at the height of 2694 meters is in the footsteps of pilgrims and mule drivers surrounded by mighty mountains such as Matterhorn, Dent Blanche and Obergabelhorn. It is the starting point to the classic breathtaking tours such as the Haute Route or the Tour du Ciel. This classic looking hut is surrounded by green fields and lends itself perfectly as a place to stay for families. With their delicious Swiss specialties, you can  enjoy a wonderful meal outside which has 50 seats. With the magnificent and breath taking views of the alpine mountains and the gorgeous green meadows, you can have a wonderful and romantic meal here.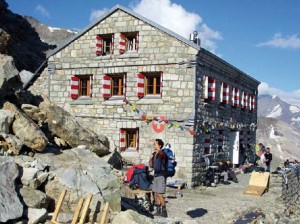 Rothornhutte is a very stylish and cozy alpine hut restaurant with a splendid terrace. They offer wonderful Swiss specialties with the magnificent views of the alpine mountain surroundings. You can meet many mountaineers and hikers up at Rothornhutte where they are ready to hike up the classic alpine mountains.