Summary – The article is about the Gornergrat peak which is around 3,000 kilometres away from Zermatt and is accessible by a lovely train.
Gornergrat is one of the many mountain ranges near Zermatt and just like all of the others, is impeccably beautiful. It would be a delightful experience to have a glimpse of this lovely mountain.
Access Gornergrat by Train
You don't necessarily have to be trekking this mountain, you can access it by train as well from Zermatt. The train journey from Zermatt to Gornergrat is an experience in itself. You are going to have a real good time, travelling from Zermatt to Gornergrat. It is not a long journey at all. In fact, you will reach the place in flat 30 minutes. Yet, the 30 minute journey is going to be well worth it. The distance from Zermatt to Gornergrat is a little more than 3,000 metres.
The Train is a 19th Century Engineering Model
In order to get to Gornergrat, you need to hail a train from Bahnofplatz. Bahnofplatz is right in the centre of Zermatt. The train is nothing like a regular train and is extremely beautiful and heart rending. You are not just going to enjoy the train ride but you are also going to fall in love with the train itself. Zermatt is rich in history and rightly so.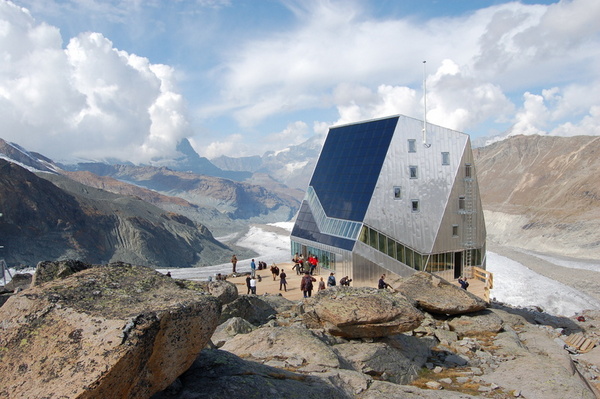 Yes, Zermatt is rich in History
The train is a 19th century model and salutes the engineering talents of that particular era. This train took its first flight on the 20th of august in the year 1898. Since then, the train has been gleefully humming between the 2 stations, albeit with rattling tourists. The Matterhorn museum, the farmers, the climbing of the Matterhorn, the church, German inhabitants and the world's first electric cog railway can all be credited to Zermatt's rich history.
The World's First Electric Cog
Yes, the train from Bahnofplatz to Gornergrat is the world's first cog railway that was fully electric. This historical train travels amidst beautiful mountains, clouds, lakes trees and the scenery is all the more enriching as the train moves further. The best part about the train is that it drops you directly at the hotels above at Gornergrat.  Hence, one doesn't have to get off at the station and go about looking for hotels.
Obviously just like everything else, things have changed at Gornergrat. The scenery was denser long ago, the glaciers longer and the atmosphere even more calm. However, the place is no less beautiful today and one can enjoy as much!