Zermatt isn't all for challenging hikers. There are some short hikes where you can just walk with enjoyable views. Here are some hikes for beginners or for people who just wants to walk for an hour or two.
Easy Forest Walk is one of the easiest walk in Zermatt which takes about 1 hour total with nice flat section to walk with nice views to the Matterhorn. You can walk through the beautiful forest and there are several benches where you can take a seat to rest or to just enjoy the view. You can walk here even during bad weather and is a wonderful walk during a hot day or even when it's cold. The tail is open all year so you can enjoy any time of the year.
Zermatt to Zum See and Blatten
This is also a very gentle walk through pastures of wild flowers, pleasant forests, and ancient mountain villages. The walk is about 1 hour so it is great when you have some time to kill. You can visit the Gornergorge or since it walks passes two great mountain restaurants, you can grab a bite there. It doesn't have the great mountain views like other walk but it is a wonderful place to take a stroll. The trail is open all year but they do charge entrance fee. Like the Easy Forest Walk, the trail offers some shelter even during bad weather.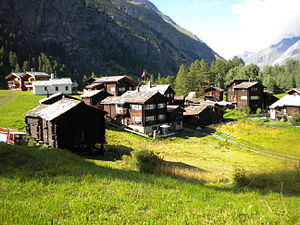 The walk from Zermatt to Edelweiss is about an hour and 45 minute walk which takes you to the superbly positioned historic restaurant Edelweiss. Edelweiss is on few thousand feet above Zermatt and can be seen from the town. Other than the interesting restaurant, the walk passes through nice pastures, forests and a beautiful waterfall. Also Marmots can be seen around the pastures especially in the evenings. The walk is a bit challenging since it constantly has a steep path with few steps but it is still a wonderful walk to warm you up.
If you want a little longer walk, you can walk from Zermatt to Zmutt. The walk is about 2 hours and has a path leading uphill through scattered forests and summer pastures to a beautiful and ancient mountain hamlet. You can also enjoy the beautiful fields of wildflowers in the pastures before Zmutt around mid-May to the end of June. If you get hungry you can grab a bite at 3 mountain restaurants. The walk has constant view of the Matterhorn for you to enjoy. The trail is open all year.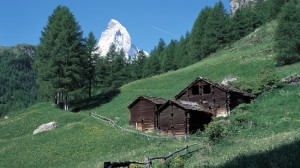 The walk from Zermatt to Findeln is about 2 and a half hour walk that passes through beautiful forest to a romantic mountain village set with lush summer pastures. Like the other walk, this trail is open all year and has many park benches for you to rest along the way. Also Findeln has many excellent restaurants so after the walk, you can fill your stomach with delicious food and walk back enjoying the view of the Matterhorn.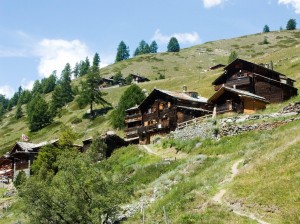 For all hikes, remember to wear a comfortable walking shoes. You wouldn't want to get hurt or sprain your ankle while on vaccation.