Spa in the Mountains!
Surprise surprise! A high end spa in the mountains is waiting for you. Well, if you aren't the adventurous one and aren't the junkie types then you can just hang out in the Mont Cervin's spa and they will pamper you real nice. You can feel absolutely relaxed and leave all your worries at home in this wonderful and lovely place. A lot of us have fancied a spa in the mountains and Mont Cervin's provides us with just that. Thus, live your fantasy to the T and enjoy yourself. You are going to have a really good time out there.
Exotica at your Service!
The spa is nothing like the spas that you see on a regular basis and you can have a plush, high end experience right here. The interiors and the decor are great and classy. A large number of services are provided at the spa. Some of it are albeit unusual and maybe, specific to the particular spa. However, you can opt for anything that you like at the spa and the treatment will be given to you. From a swiss chocolate body peeling to exotic Hawaiian flower baths, all kinds of services are offered at the spa. Hence, you can enjoy all you like at this spa.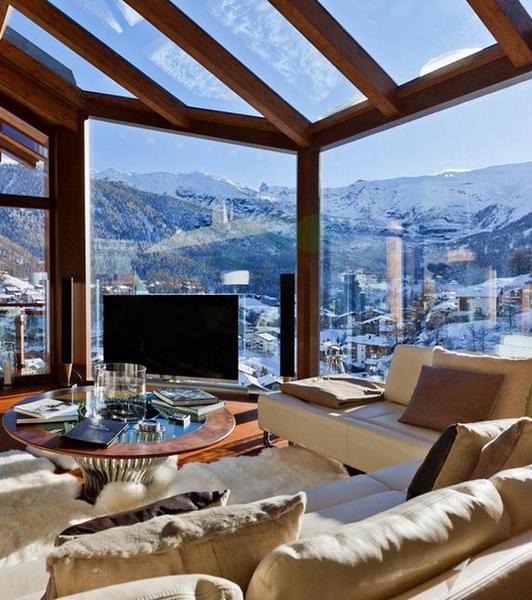 Hot Pool Baths!
If you have had too much of the winter and the snow, there are hot pools both inside and outside the spa and you can sit in it and enjoy yourself all you like. You are going to have a really good time sitting inside a hot pool in the winter. If the pools don't satisfy your fantasy, maybe the sauna will. However, the pools are finished with Jacuzzis and have countless faculties to them. If you are conservative and don't cherish the idea of having a bath in the public then, you can have a foot bath in the hot water. Yes, it will be as relaxing.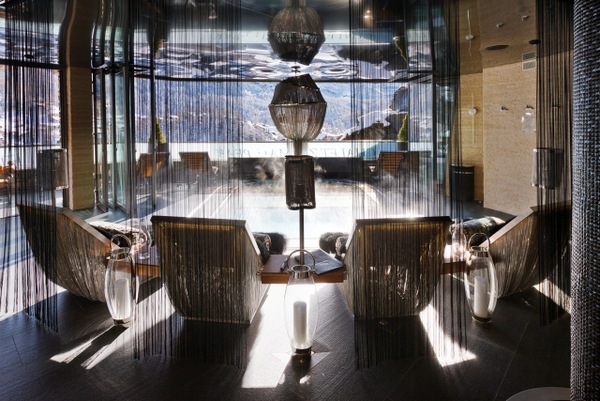 You aren't a pool person but would never mind a shower? Hail yourself because the spa not only provides you with the power shower facility but also avails relaxation rooms just for you. Isn't this sprawling spa in the middle of the mountainous Zermatt area a really cool thing? There is a garden right outside the spa which actually belongs to the hotel. Yet, if you are a guest out there, you can breathe in the sunny rays.