23. Snow adventures other than ski is very popular in Zermatt for those who can not ski or snowboard. Snow tubing is an absolute fun at the snow hills at Zermatt. There is also toboggan run which is also a very popular snow activity. It offers thrilling adventuresand fast runfor sledders. Steep trails ensure tingling nerves and enjoyment for young and old with the finest snow and panorama view with the Matterhorn. During winter, Zermatt also offers ice skating and ice hockey which is fascinating in the cold winter. Ice curling is a unique sport where you can also enjoy at Zermatt and if you want more adventure and exercise, snow shoeing and cross-country skiing is an excellent choice. On some winter hiking trails, you can rent a sledge for children to enjoy riding.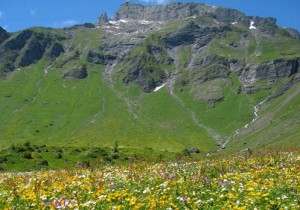 24. Flower trail is a real treat for anyone who loves flowers. This walk will delight all who enjoy admiring flowers or have a special interest in alpine flora. This trail offers numerous information panels giving details of alpine flowers growing close by. The boards answer questions that many won't have even asked themselves. This trail is not only a treat to the eyes but also very educational making it very popular for all ages.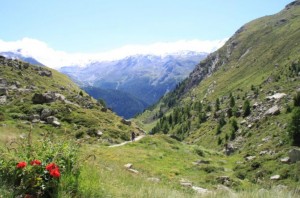 25. The botanical path or Botanischer Lehrpfad has rare alpine flowers growing along the path such as edelweiss, gentian and different orchids. Depending on the course of the weather, the blossoms along this trail can change quickly, to the delight of nature lovers. There are many rare alpine flowers that can only be experienced at Zermatt therefor it is very popular for people not only who loves flowers but also to those who love nature. Up on these high alpine pastures, the variety of colors among the flowers is endless. Spring gentians bring bright shades of blue, soon followed by various species of anemone and pasque flower, including Haller's pasque flower which is a very rare species typical of Zermatt. A special feature along this walk is edelweiss where hikers can see comfortably at eye level, just a couple of hundred meters after crossing the Triftbach river. Because so many different flowers blossom here, the variety of butterflies and other insects is also enormous. These include the beautiful but threatened Apollo butterfly. This trail is very popular to people with families or those who love beautiful things and love to take pictures.