Tobogganing is one of the popular activities in Zermatt. Toboggan is a simple sled which is a traditional form of transportation but is now used as a sled for people to go down the hill. Visitors of all age at Zermatt can enjoy this wonderful sled. Here are some areas where you can really enjoy the fullness of tobogganing.
Rotenboden toboggan run on the Gornergrat is one of the finest in the Alps. Zermatt's mountain panorama with the Matterhorn offers the ultimate setting for sledging. This wonderful thrill run lasts about 10 minutes. This place is a real treat for guests of all ages with ten minutes of cries of joy, pure pleasure, endless snow and high thrills. The descent from Rotenboden to Riffelberg covers 234 vertical meters, barely leaving time to admire the glorious mountain views. The cog train services every 10 minutes and sledge run is prepared daily for visitors. This run starts at Rotenboden and ends at Riffelberg with total distance of 1.47 kilometers taking approximately 10 minutes. The highest point is at 2814 meters with an ascent of 2 meters and descent of 235 meters.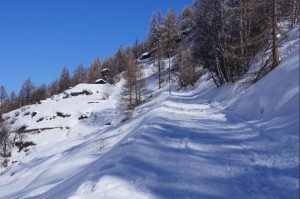 Tasch toboggan run is something of an insider's secret. The way to the starting point is on foot, zig-zagging up the slope until just before Eggstadel. First, the hard work, tobogganists have to drag their sledges 450 vertical meters up the mountain. And then, there is the reward. A thrilling descent down the M shaped route to the valley floor. The toboggan run in Tasch is especially popular among locals. On this run, you can view the breath taking view down to Tasch from the Taschberg chapel and also the magnificent view of the Matterhorn from the Eggstadel. For couples, you can enjoy a very romantic night time sledge rides too. This gorgeous run starts at Resti and ends at Tasch with total distance of 3.64 kilometers taking approximately 15 minutes. The highest point is at 1889 meters with an ascent of 50 meters and descent of 457 meters.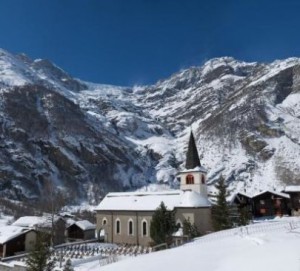 Randa toboggan run is ideal for families with children. Located in the heart of the village, it requires no great physical effort. The slope is gentle and not too long and not too steep, it is just perfect. This area is also suitable for smaller children and the great part is that parents have an overview of the whole slope so they can keep their eyes on their children at all time. It is absolute treat for youngsters and also a delight to grownups. This wonderful toboggan run starts at Randa and ends at Randa with total distance of 0.21 kilometers taking approximately 5 minutes. The highest point on this run is at 1439 meters with an ascent of 0 meters and descent of 29 meters.