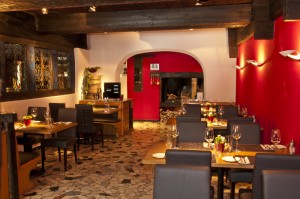 Restaurant OLD ZERMATT is the right place for everyone who loves classic cuisine with a modern touch.
All meals are freshly prepared and a vegetarian menu is offered, with gluten free dishes also available.
The newly renovated dining room comes with large tables to seat big groups in a cozy atmosphere.
We look forward to seeing you!
OLD ZERMATT
Kirchstrasse 17 3920 Zermatt
Tel +41 27 966 23 88