Summary – Zermatt is a beautiful destination and you can get to Zermatt easiest and best via air to Switzerland and then by train.
Switzerland is a favourite destination of a large number of travellers. Europeans themselves flock the place on and off. However, Switzerland is not the only place that the travellers love to visit. Right in the centre of Switzerland, amidst the sprawling Alps, lays Zermatt. Zermatt is one of the favourite destinations of tourists. There are numerous ways of getting to Zermatt.
Land on Switzerland by Air
As one may guess, the most common and the easiest way of getting here is by air. Hence, in order to get to Zermatt, one will have to land in Switzerland by air and then one can just go by train to Zermatt. It would be a nice idea to carry the map of Switzerland. For, Zermatt is located remotely and it will be nice to have information ahead of time. Other than using the train, you can also get to Zermatt by road. Also before you get to Switzerland, you should conduct a thorough research of Zermatt before you get to the place.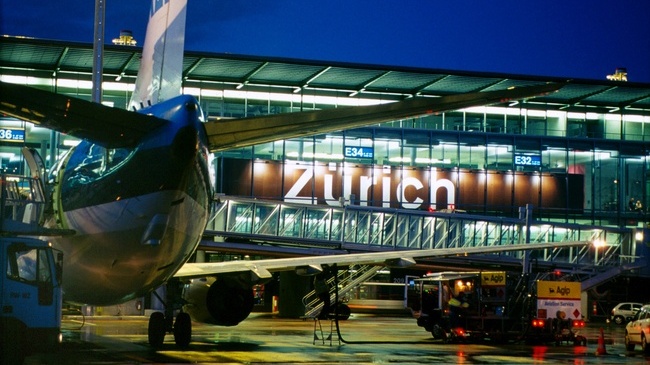 Go from Geneva or Zurich Airport by Train
A large number of international flights are scheduled from Switzerland from all over the world and it is fairly accessible. You will be landing at Geneva or Zurich airport at Switzerland and you will have to make your journey from there. The airports are swanky, clean and clear. The best part is that these airports are well connected to rail networks and hence, there is no a lot to worry about. You can simply get on to the train and make your journey to the adorable Zermatt. You will have to board the train in less than an hour in Zermatt.
International Visitors ought to take the Rail Route
Zermatt is car free, and is most accessible by rail road. If you are an international visitor then, train is your best bet because it will be most easy. For, there is a good chance that you are going to get lost on the road. The train journey is awe-inspiring and breathtaking with the loveliest views ever. Switzerland's lovely landscape is going to take you by storm. The train is quite swift and it is going to be happiest ever journey you have had. The train is quite comfortable and you are going to quite like the view.
However, if you cannot find a direct flight, you can go through a connected one. No matter what route you chose, you are going to enjoy yourself out there thoroughly.