Zermatt is known for its snow, it has snow around the year, being on the top of the world doesn't help either. But this is not completely true, now. With all the snow, you get lush greens as well. Zermatt being home to the Matterhorn is obviously known for the snow, but let us give some credit to the trees and grass as well.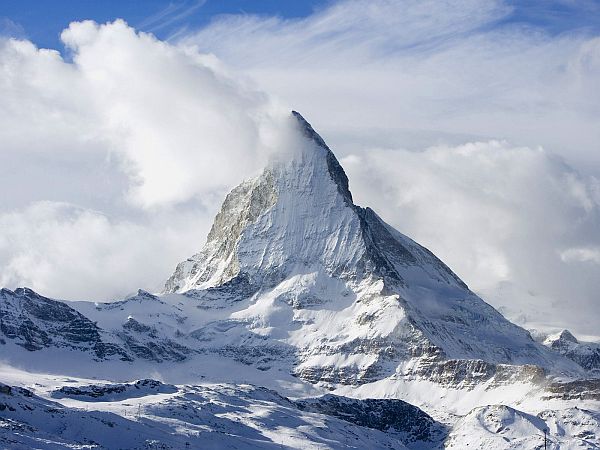 The high Alps:
The main thing that Zermatt is famous for are of course the Alps. You have the Matterhorn here, the highest peak in the Alps. The most photographed mountain in the world. Matterhorn is covered with snow throughout the year; it is loved by the tourists for its pristine, white magnificence. It's a breath-taking sight, and becomes even more so when viewed during sun-rise. The view will stay with you for a life-time.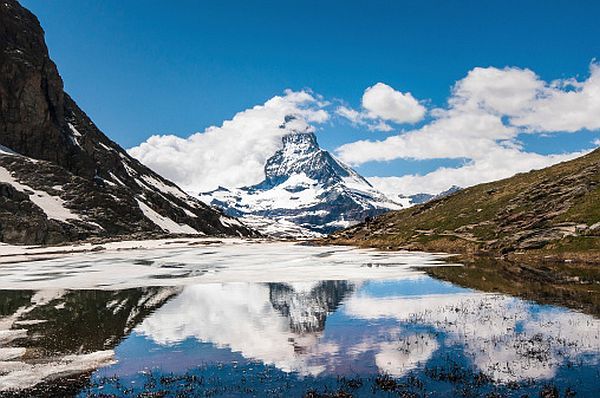 The Meadows:
Where there are snowy mountains, beautiful and lush green meadows make for a stunning contrast. The meadows in the Zermatt are famous for their hikes. Take out your trekking shoes and get ready for a hike through the beautiful and wide meadows. Walk down the Findeln and have a lovely lunch at the Findelhof restaurant. Lovely. Or try a walk from Furi to Zermatt, the view is breath-taking with a gorge and a river flowing down from the glaciers.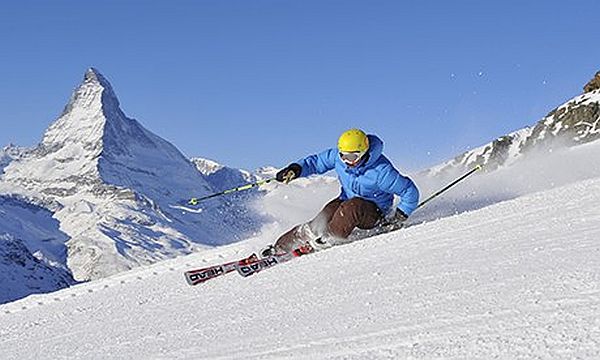 Glacier Skiing:
If you happen to visit Zermatt during the summers, do not worry. There is a slope for skiing in the glaciers even then. Skiing down some slopes may even lead you down to Italy. Amazing, isn't it? There are other snow sports to be enjoyed as well, not just skiing, Zermatt is the heaven of snow sports, there is nothing that cannot be enjoyed in Zermatt.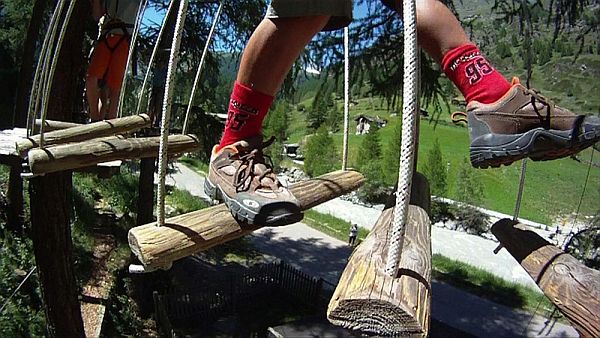 Forest Fun Park:
People who prefer to stay off the snow need not despair. There is something for everyone in this lovely town. There is now a Forest Funpark in Zermatt. You can enjoy rope-ways, rolling ropes and suspension bridges in the lush forest setting. The greenery is picture perfect, the air is fresh and life is good. You can enjoy sports in the Zermatt Villages with clubs holding competitions and a Golf Course in the town, no one returns disappointed.
There is something for people of all kind in this small and picturesque town of Zermatt, there is the Matterhorn, the glaciers, the sprawling meadows and the beautiful forests, and with no trace of pollution, life is just meant to be enjoyed here.
Summary:
There are glaciers and there are meadows. There is everything that is required for a great holiday and a greater holiday destination. There is something for everyone. We have the perfect balance of snow and green.