Zermatt– The place is surrounded with beautiful mountains, among which the highest in Switzerland is Monte Rosa which is renowned for Matterhorn. The name 'Zermatt' has been coined from local dialect words 'zer' which means 'to' and 'matta' means 'field' or 'meadow'. Together would mean 'to the field', which in true sense are hotels of apartment houses constructed on them.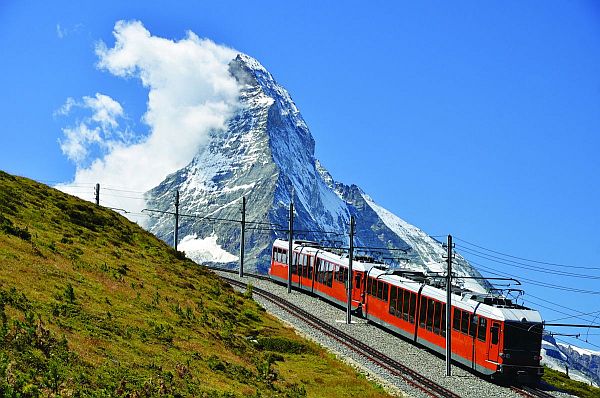 Reaching Zermatt– Train is the best way to travel as one cannot drive over there. Every hour there is a train from Visp and then going on to Brig. Visp connects to the main Swiss Rail system where one could board trains to Geneva (Airport), Zurich (Airport) and Basel. The cheapest option is to buy Swiss Transfer Ticket from outside of Switzerland on [www.swisstravelsystem.com] which becomes valid from the entry point in Switzerland. The last 7 kms have to be travelled by a shuttle train which runs every 20 minutes in the day from Matterhorn Terminal Tasch which comprises of 2100 covered parking spaces.
Zermatt by road– Battery driven vehicle is available in Zermatt. High-end hotels provide porters who drive a small electric car/ truck and directly check in with one's baggage in the hotel room. Some hotels even provide horse-drawn carriages.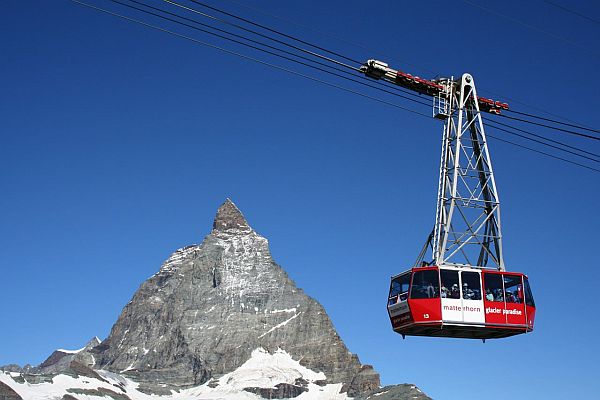 Zermatt by cable car– A series of cable car traverses all the way to the summit of Klein Matterhorn (383m) which is the highest peak in Europe. It is favourite haunt for experienced mountaineers.
Zermatt by foot– Zermatt village is dense and very small geographically. The village comprises of three main streets that run along the banks of river Vispa, cross-streets around the station and a church at the center of the village. If one wishes to go around the village then it's just a 20 minute walk.
Mountain biking/ cycling in Zermatt– it is favourite place for mountain bikers. Bikers can hire bikes from various shops around Zermatt for a day. The mountain bike route is given on (http://www.zermatt.ch/en/page.cfm/experience/summer_activities/mountainbike)which can be downloaded to GPS or printed. If one wishes to cycle then Rothorn area is good and appropriate for cycling.Some stunning cross mountain routes are present in Gournergrat near Rifflealp.
With so much to do in Zermatt, why would one not be there!

Summary- The article will focus on how one can reach Zermatt, thealpineregion of Switzerland, a car-free village located in the upper Valais.