Zermatt is having over 100 top quality restaurants, pubs and bars. The hardest fact to choose the one, from where tourist wants to have best drinks exclusive to Zermatt.
Vibrant Sports Bar:-
It is a vibrant sports bar where tourists can find Soccer, Football, Rugby, Skiing. They can try their good luck at one of many in house games. This arrangements are the sports lovers delight and this bar also serves wide selection of beers, Sippers, Hot Drinks, Alcoholic Hot Drinks, tea and Soft Drinks & Juice's.
Beers:-
This is a bar where tourists can find fantastic atmosphere with wide selection of international tap beers like Original Swiss Beer, Viking Beer, Original Irish Stout, Irish Bitter and Belgian Wit Beer and bottle beers like Corona Especial, FeldschlösschenDunklePerle, Bud and Magners Cider.
Shotters:-
Tourists can find Shooters likeabsolut Vodka Flavours, Apeach, Citron, Mandarin, Raspberri, Kurant&Pears,THE PIPE`S Caramel Vodka, Sambuca, Berentzen Schnapps, ApfelkornSüss, SaurerApfel& Winter Apfel (Spiced), Jägermeister, Absinth – Chilled, Tequila – José Cervo, White with lime and salt OR Gold with orange and cinnamon, Tequila – Patron, Silver Label & Coffee Flavour andall Shooters are available by the bottle.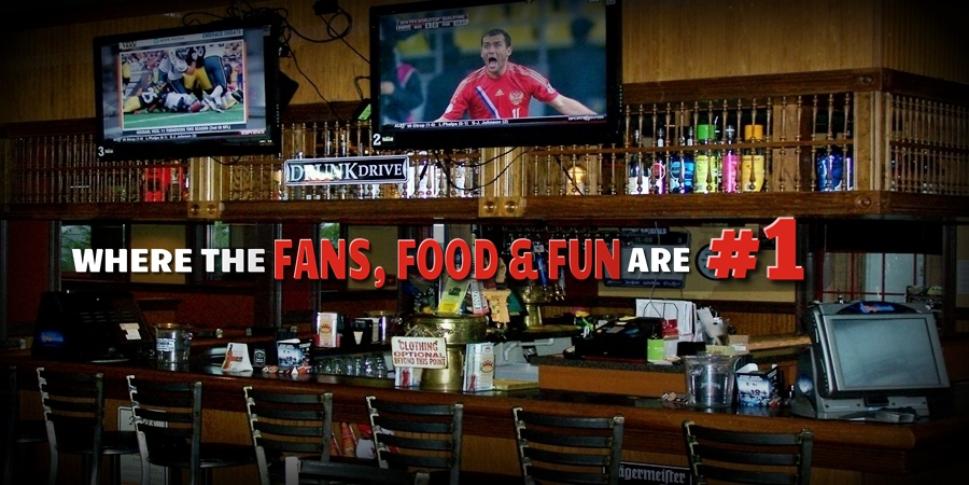 Wines:-
This Sports Bar serves local and international wines complimented by grill menu. Wine menus like White Wines, Blush and Bubbles and Reds – Easy drinkers, with or without food. White Wines, Blush and Bubbles like Penfolds – Rawson`s Retreat Semillon – Chardonnay – Australia, Johannisberg de Chamoson, Valais – Switzerland, Stone Valley White Zinfandel, Rosé – California, Sparkling – Red Label Brut Wolf Blass Chardonnay – Pinot Noir – Australia are available. Reds Wine– Easy drinks like Beringer Stone Cellars Cabernet Sauvignon – California, Barista Pinotage – Paarl – South Africa andBin 40 Merlot – Australia can be found here.
Hot Drinks:-
This bar serves nonalcoholic drinks as well like Espresso, Black Coffee, Milk Coffee, Hot Chocolate, Double Espresso, and Cappuccino as well for those who do not have any attraction for alcohol.
Alcoholic Hot Drinks:-
Here comes few Alcoholic Hot Drinks available at this bar like Irish Coffee, Baileys Coffee, Pflümli Café, Café Williams, Apfel&Zimt Punch, Jamaican Rum Chocolate andBlack Tea Rum.
Tea:-
Varity of teas like Black Tea, Peppermint, Fruit Tea, Camomille& Apple Cinnamon are tea likers favourite.
Soft Drinks & Juice's:-
Soft drinks & Juices can be found for the nonalcoholic drinkers like Coca-Cola, Coca-Cola Zero, Sparkling Apple Juice, Sprite, Ginger Ale, Tonic Water, Bitter Lemon, Rivella Rot, Lemon Ice Tea, Arkina Blue (No Gas) & Green (With Gas), Red Bull (Bottle) – Not for Kids, Orange Juice, Grapefruit Juice, and Pineapple Juice.
These are few Zermatt delights-Best drinks exclusive to Zermatt can be found under one roof of "Time Out Sports Bars and Gril". But, there are other several hotels and restaurants available to test the delicacies of several drinks in Zermatt.